My faourite outfit ever, was purchased circa. 1986 and was a Minnie Mouse denim skirt, with a Minnie-Mouse reversible sweatshirt (yellow, lots of Minnies on the inside, one big Minnie on the outside).
That was a strong look, and one I still rock on occasion, with this:
…worn with skinny jeans and coloured brogues  – which come cheapo McSchneepo from Kate Kanzier, I am the owner of many many KK brogues. She has a shop on Leather Lane EC1N. Super affordable, lots of choice, very much 'on trend', good enough quality for a single season, and excellent for emergency lunchtime cheering-purchase. I also like the reusable fabric bags you take them home in, and that you pay through a little hatch, like a cloakroom hatch in a club.
…these are the first ones I bought, which I rocked all winter long with knee length skirts and woolly grey tights, a bit like a plump Alexa Chung.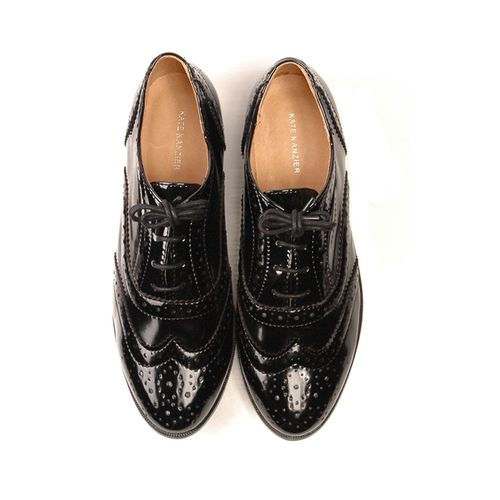 This S/S I fancy some of these floral broge-ulars from Asos.com
Of course if you are a *real* Brogue-esseur you'd be looking at Loake and Church's Burwoods…in white… Oh My…want-a-thon…
…things NEVER to wear a Minnie Mouse sweatshirt with… include, though are not limited to, mouse ears…